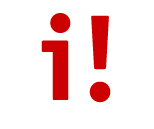 Information-based marketing services
for professional services firms
Power Writing
All Infoworks! projects apply my proprietary Power Writing methodology to present your message in a simple, straightforward and memorable way. Power Writing will trim down and pump up your text to create a style and personality that communicates more effectively and helps set you apart. Includes: marketing writing and taglining.
Starter Web Site
A good marketing and communications strategy starts at home — your home page that is. A web site that clearly defines your business or organization, positions you in the marketplace, flows logically, and is properly optimized for Internet search engines is the basic building block for all information-based marketing and client communications success.
Content Audit / Informational Marketing Strategy
How can a professional services firm add value through its web site? Content. An Infoworks! content audit can identify ways to put your web site to work for your business by creating "information of value" to your clients and potential clients. By creating authoritative articles, news, tools, checklist, white papers, and more on highly relevant topics that address the needs of your market, you can attract and engage clients and keep them coming back (while positioning and promoting your professionals'/firm's expertise).
Integrated E-newsletter
When you combine the power of your web content with the reach of a regular e-newsletter, you can add an effective one-two punch to your informational marketing program. Infoworks! creates award-winning e-newsletters and web sites that keep customers in-the-know and in-touch.
Traditional Newsletter
Sometimes the best way to reach your busy clientele is not through the speed and "urgency" of the Internet, but through the authority and permanence of print. Let me help you develop informative print pieces that people will keep around and pass around.
Integrated Advertising
Infoworks! can also create print and web advertising that work hand-in-hand with your web site, e-newsletter and/or web log and reinforce the consistency of your brand, campaign visuals, and informational marketing strategy across multiple distribution channels.
Weblog Development
Looking to brand yourself or your firm in a particular area of expertise? Consider adding a web log to define your niche and promote yourself as an authority. Using a blog to publish and collect articles, opinion, links and resources and report on developments in your industry, you can quickly establish yourself as an expert and a thought leader.
Search Engine Optimization Audit
Ever wonder why your web site performs poorly on search engine queries? Infoworks! can tell you why, and recommend ways to increase your web site's search engine strength and your online presence. You choose which recommendations to implement, and whether you do them in-house or with help from Infoworks! (See Google Successes).
Remote Web Management and Maintenance
From routine updates, to implementing new ways to promote your business and serve your customers, Infoworks! can serve as a remote member of your team, and advise you on web site traffic reporting, search engine monitoring, pay-per-click advertising, and more.
Want to learn more? Please call Amy Campbell to discuss your specific marketing needs and to learn how Infoworks! can help you achieve your business goals.

What's this?
Keyphrase: boston's best attorneys
Client: Lubin & Meyer PC
Score: #1, #2
Keyphrase: largest settlements
Client: Lubin & Meyer PC
Score: #1, #2
Keyphrase: new hampshire law firm
Client: Gallagher, Callahan & Gartrell, PA
Score: #1, #2
Keyphrase: velasmooth massachusetts
Client: Christine Hamori Cosmetic Surgery
Score: #1, #2, #3, #4