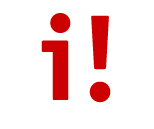 Infoworks! Develops Timesaving Resource for Law Firm Marketers — Introducing "Legal Marketing Reader"
For Immediate Release
July 14, 2007
BOSTON — Infoworks! today announces the launch of a new web site that offers free, well-filtered, news and resources on the business of law firm client development, client service, marketing, public relations and revenue generation — presented in convenient, one-page dashboard.
Legal Marketing Reader creates a one-stop destination with easy access to the latest information on law firm business development topics by collecting the best on-line resources and constantly updated headline feeds from the industry's leading experts.
"The site will aggregate those sources that are most reliable and most 'on target' for law firm business development and marketing professionals," said Legal Marketing Reader editor and publisher Amy Campbell. "The idea is to create a trusted, no-nonsense tool for time-starved professionals that effectively filters out much of the spam and clutter encountered in broad web searches or when surfing for such information."
Targeting Law Firm Business Development Audiences
Legal Marketing Reader is aimed at several groups of targeted readers including:
Chief marketing officers, marketing directors, communications directors and other professionals responsible for building law firm revenue and client relations;
Consultants and service providers who assist law firms in improving client service, business development, and revenue generation;
Rainmakers, practice group leaders, and marketing-savvy attorneys, especially those in small firms or solo practices without any professional marketing infrastructure; and
Media members, publicists and others working in press relations or public relations who follow the business of law firms.
Time-Saving Features for Busy Professionals
In addition to industry news, reporting, advice and tips from the industry's top bloggers and other on-line resources, the site also features:
For more information, please contact: Amy Campbell at 617-494-9444.