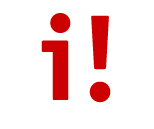 Brand Architecture:
A Method to the Madness
GM has 33 brand names. BMW has one. Both are valid brand architectures. Answering the question "What to brand?" is a complex challenge for companies of every size. The key is to create clarity — the trick is to leverage the brand without diluting it.
By Amy Campbell
A Branding Strategy Discussion
Intro: As companies merge and morph to position themselves and their products for success in the new economy, branding has become more important than ever. The speeds at which markets shift, corporations merge, and new products come to market and subsequently become obsolete are ever increasing. In her book, Warp-Speed Branding: The Impact of Technology on Marketing, Agnieszka Winkler argues that many of the rules of branding no longer apply due to the speed and volatility of our high-tech age — that because of new technologies and a new world order, much of what we know about branding has changed.
While the dynamics of our high-speed economy are indeed causing corporations and brand managers to rethink who, what, when, where and why they brand, much of the tried-and-true lessons of positioning for shelf space still apply to companies positioning in cyberspace.
Continued... Download this article

Branding Architecture: A Method to the Madness
©1999 Amy Campbell. All rights reserved.
Branding Architecture Outline:
1. Traditional Branding Systems
2. Branding Technology and Service Companies
3. Table - Branding Systems Spectrum
4. Branding the Bigger Idea
5. Can Two Brands Be Better Than One?
6. Is Your Branding Strategy Flexible?
7. Beware of Brand Dilution
8. Table - A Branding System Case Scenario
9. Resources and Notes

Copyright Notice:
This paper is protected by copyright.
Reproduction in any manner is strictly
forbidden without the proper permissions.
To reproduce this paper for classroom use,
course pack or other academic use, please
clear permissions through the
Copyright Clearance Center.
(Filed under: Infoworks! Online. Author: Amy Campbell.)
See www.copyright.com for more information,
or call them at 978-750-8400.